Experience the Art of Caring
---
Your journey to perfect skin starts here. Northwest Dermatology Group will help you with any conditions you might have, while working toward your aesthetic goals.
---

Medical dermatology treatments for a wide variety of conditions.
---
Surgical dermatology treatments for skin cancer and Mohs surgery.
---

Cosmetic dermatology treatments for wellness and beauty.
---
Our Commitment to Our Patients
---
---
At Northwest Dermatology Group, we truly care about our patients. We strive for 100% patient satisfaction.
---
We hope your visit to our office is enjoyable, and that you will feel comfortable referring friends and family.
---
We provide excellent medical dermatology and cosmetic treatments to patients in Southfield and throughout all of Oakland County.
---
Through our experienced staff, state-of-the-art equipment, advanced services, and our integrity, we will provide you with a level of unparalleled service.
Hour Detroit Magazine's Top Doc 2013
What Our Patients Are Saying
---
---
---
  Emily Levin is the PERFECT dermatologist!! She is warm, kind, knowledgeable and professional. I will always send all of my friends and family to her practice. In addition to regular dermatology care, I love the cosmetic work she does as well. Finally, one of the most important parts of going to the doctor is finding a place where the staff makes you feel comfortable. I love walking in to see the smiling faces of Lynda and Ellen! All of the medical assistants are fantastic but Maria and Tiffany are especially sweet! So professional and kind. They remember personal stories after weeks go by. Unlike most doctors' offices, I actually look forward to going to Dr. Levin's office!!!
  Dr. Emily Levin is an amazing dermatologist. Her examinations are thorough and explanations are understandable. Dr. Levin takes the time to answer all your questions and present multiple treatment options. She also answers any cosmetic questions you might have, e.g. how do I get healthier and longer eyelashes. I am proud to recommend her to all my friends and family.

The staff at Northwest Dermatology is friendly, professional, knowledgeable and easy to work with. They create a welcoming environment for all patients.
  Dr.Levin and her team were able to fit me in on very short notice and seen me promptly when I arrived at the office. Michelle and Dr. Levin both reviewed my symptoms and provided me excellent information on the diagnosis. The office staff were helpful working through some insurance issues for medications not covered and offered an excellent resource to help me secure the meds I needed. Very professional team, I would highly recommend.
  My visits to Northwest Dermatology Group over the past month have been great. The staff is very friendly and helpful. Dr. Levin is very thorough in her exams and very personable. The wait time to see the doctor was very minimal and I felt that the doctor was genuine and interested in helping me with my needs.
Request an appointment - and we'll help you achieve beautiful, healthy skin.
The latest news and special offers
---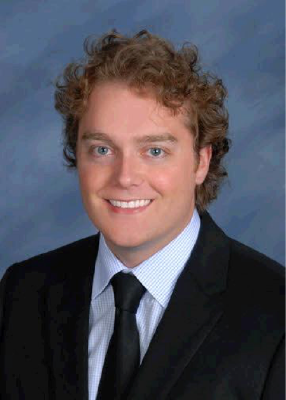 ---
Join us in welcoming
Dr. Ross Brothers to the
expert medical staff at 
Northwest Dermatology Group